Welcome to learn about the 3 most energy-saving Christmas light strings! This happy holiday season, we're introducing you to three eco-friendly and energy-saving Christmas light string options. Whether lighting your home or decorating a public space, these string lights bring a sustainable holiday vibe. Let's take a look!
1.Christmas Spiral Tree Lights

This Christmas light decoration is very special. It can be built in the shape of a glowing Christmas tree in a few simple steps, with a variety of lights, and it is also energy-saving and environmentally friendly.
8 Lighting Modes -- Our holiday outdoor decorative lights have 8 modes to choose from, including red, blue, purple, yellow, white, etc.
WIDE APPLICATION: Stunning mood setter and illuminator for restaurants, weddings, gardens, lawns, terraces, balconies, courtyards, parties, festivals and more. Outdoor patio home Christmas decorations/Christmas blowout patio decorations/Vintage Christmas tree lighting/Christmas clearance decorations/Porch decoration lights/Holiday party decoration lights
Energy Saving, Long Lifespan: Spiral LED lights, low energy consumption, suitable for your home decoration; each LED has a service life of 50,000 hours, suitable for long-term continuous use
Strong mobility and easy installation: 5V low voltage, safe and stable. Powered by a wired plug-in, no tools are required, and installation can be completed in a few minutes, making installation easy.
2.Star Waterfall Christmas Lights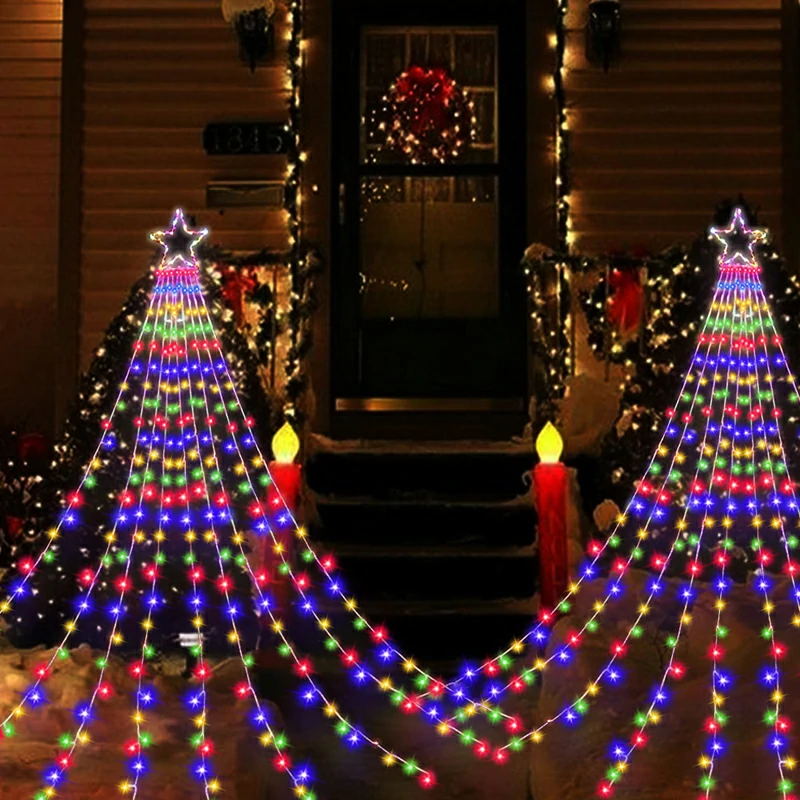 The method of use is very simple, just hang it on the Christmas tree like a cloak or hang it on a stand. It comes in a variety of colors, and the color of the bulb can be switched at will.
8 Lighting Modes Seasonal Lighting Our holiday outdoor decorative lights come in 8 modes: Combination, Wave, Sequence, Slo-Glo, Chase/Flash, Slow Back, Flash/Flash and Steady to create the perfect ambiance.
Weatherproof: The holiday decorative waterfall lights are made of high-quality copper wire and special production process, IP44 waterproof design, suitable for all-weather use.
ENERGY SAVING & HIGH SAFETY -- Our Led Christmas decoration top star string lights use less energy and stay cool to the touch even after long-term use!
Packing list: 1x 335 LED holiday decoration light, 1x adapter, 9x metal plug-ins, 1x remote control, Note: The remote control does not come with batteries, please prepare CR2025 batteries. 1 user manual. Easy to install.
3.3d Large Ball Motif Lights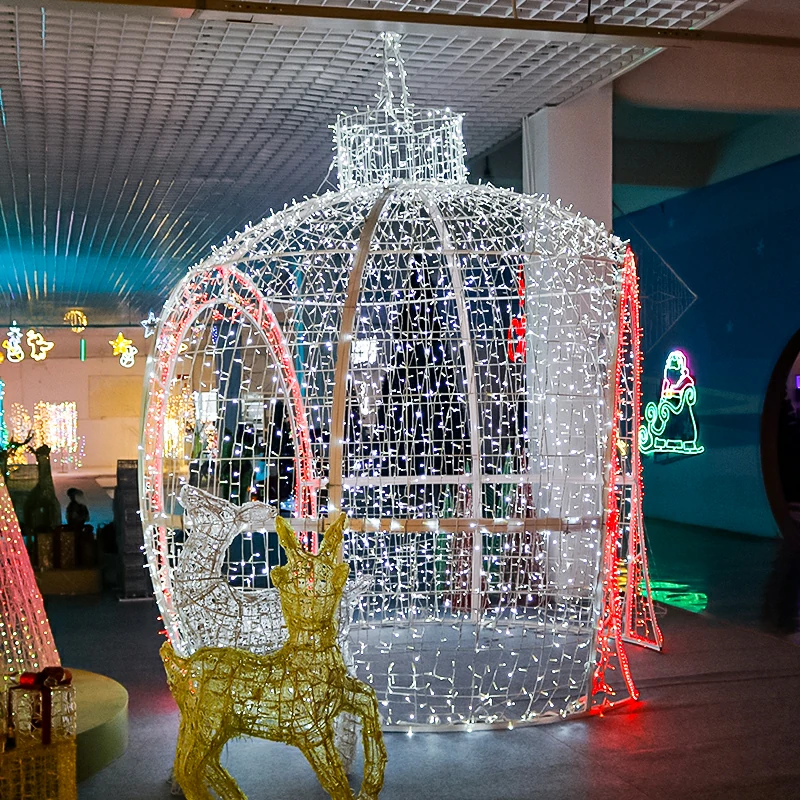 After the layout is completed, it looks very spectacular, but it is also very energy-saving.
High brightness, no light decay LED, long life, energy saving, efficient and environmentally friendly;
Aging test, heat resistance, cold resistance, weather resistance, high waterproof;
Any size, any color, any material and shape are available, customization and design are welcome, please tell us your requirements.
The above are 3 energy-saving and environmentally friendly Christmas light strings compiled for you. After reading this, if you still have questions about this content, or if you want to find a professional wholesaler, please contact golden vessel to provide you with high-quality products and complete ordering. information!
​